Teachers
Michie School Principal
Hello my name is Michie Nakagawa. I am the head teacher at ISLE. I graduated with a B.A. degree in Visual Art (Photography)at Nottingham Trent University in England. I was born in Afghanistan and grew up in the following countries Pakistan, Iran , Australia, and the U.K. And I look forward to share my experiences with the children at ISLE. I have been working with children for 15 years and I am dedicated to the social and emotional development of each child and make it my goal to make sure that each child receives the best care and love that they deserve. See you in class!!
Christian Native Teacher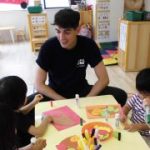 My name is Christian. I'm 27 years old and from rainy London. I studied psychology, including educational & developmental psychology, at University in England. I worked in pharmaceutical recruitment for 5 years helping to run training programs. Training and teaching new starters became my passion and after I was relocated to Tokyo I decided to pursue a career in teaching English. I love sports and enthusiasm and like to teach through games! I think it's important for kids to have fun while learning!
Sandrine Native Teacher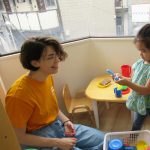 Hello, I'm San, I come from Paris, where I was a kindergarten teacher. I graduated from Sorbonne University with a Master's degree in teaching. I like crafts and painting, but my favorite thing is singing and dancing with the kids! I've been living in Japan for one year now, and I'm so happy to be teaching again in Tokyo!
Juliet Native Teacher
Hi Everyone, My Name is Juliet. I am Half Japanese, Born and Raised in Australia In Japan; I have worked at English Schools and in a Preschool in both Yokohama and Tokyo, teaching mainly to children. I'm interested in bilingual education as I grew up in Australia speaking two languages as well. I am a true believer that the best time to learn English or any other new language is during childhood. I love to watch students speak English naturally and see their progress with their English skills. I think it will really broaden their minds and let them travel the world with ease and with an open mind! I look forward to meeting you in the future!
Aniko Native Teacher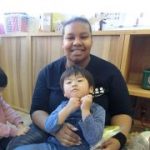 I'm Aniko, I am from America. I love painting and drawing. I have been in Japan for almost 5 years! I have been teaching for almost 9 years! I like teaching students English through games, crafts, and by finding what motivates them to learn. I hope to have a great time with you all. Let's enjoy making crafts and singing songs!
Agnes Bilingual Teacher
Hi everyone. My name is Agnes and I am from the Philippines. Graduated Bachelor of Science in Nursing and worked here in Tokyo, Japan for 18years as a Nanny. My passion for children helps me learn their different character and incorporate it in my teaching skills and work together to make and International environment and experience and learn. See you in class and let`s have fun!
Mayuka Assistant Manager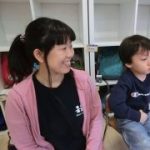 My name is Mayuka. I worked at a child care center as a nursery teacher moe than 10years in Japan and held at my own rhythmic class. From 2015 to 2017,I lived in Sydney,Australia While in Sydney, I did volunteer work at a local Childcare center.I found a lot of differences between Japanese children who are brought up Japanese education system and Overseas. So I would like to mix and practice good things from both, with creative curriculum. I love music and dance!! Let's have lovely days with us!!
Mio Bilingual Teacher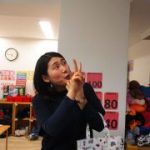 Hello! I 'm Mio. I graduated in Art (with Honors) from a University in London, am married to a British man, and living in Japan. I'm experienced at teaching English to young children (ages 1 to 14 years old) with songs and dancing, acting out and reading picture books. I would like to support children learning English while having fun!
Koko Bilingual Teacher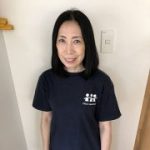 Hi Everyone! My name is Koko. I love English and kids. I have been teaching to children in English for more than 10 years. I am fascinated by "Creative Curriculum", so I am so glad to work with children at this school. I enjoy spending time with children and seeing their improvement through learning English. Hoping to see you soon!!
Kanako School Manager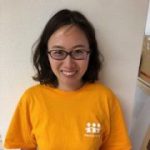 Hello, I'm Kanako! After I finished my foundation course in the U.K., I went to Switzerland for a work (as a volunteer staff at Our Chalet, one of five world centers of Girl Scouts/Girl Guides). Through many experiences of cultural exchange as a Girl Scouts activities, I'd been interested in how we get influenced so differently by each environment. Then I graduated with a B.A. in Sociology/Anthropology in the States.  Before I came here, I worked for some English school and taught mainly to elementary students Reading, Writing, and Phonics. My goal is to support our students' first steps as English learners here at ISLE to fly to the world someday in the future!
Ako School Manager (Currently in maternity leave)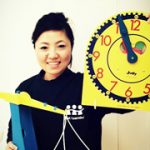 Hi Everyone! My name is Ako. I graduated in Child Development (with Honors)in San Francisco and worked, volunteered, and interned at many schools such as nursery, preschool, kindergarten and school for children with special needs while I was in the States. After coming back from the States, I worked as a bilingual teacher for 6 years at preschool in Yokohama. Through my experiences working with children for 15 years, I would like to share the time of learning English with children at ISLE. I am looking forward to meeting you and making you enjoy learning English through fun activities.
Paul Native Teacher and IT Consultant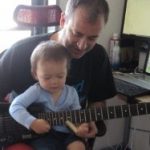 IT consultant from Australia. Developing educational game apps for kids. Worked with ISLE to launch kids technology class.