Access
Akasaka campus
(Tokyo metro Chiyoda Line「Akasaka station」1 minute from the station)
5-4-14 Trade Akasaka Bldg 3F, Akasaka, Minato-ku, 107-0052
First Learning Yoyogi-Uehara
(Odakyu Line「Yoyogi-Uehara station」1 minute from the station)
3-12-14 Nishihara Bldg 2F, Nishihara, Shibuya-ku, Tokyo, 151-0066
TEL:03-3485-1400
Mitaka campus(First Learning Mitaka)
(JR Chuo・Soubu Line 「Mitaka station」1 minute from the station )
2-19-7 Beljour Musashino Ⅳ 1F, Nishikubo, Musiashino-shi, 180-0013
TEL:0422-38-9215
Pick-up service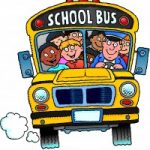 As long as the child's school is near our school, we can pick-up them up. We will either pick up them by taxi or on foot so it's safe. For those who are worried , please don't hesitate to contact us.
* There are limitations depending on the number of students and depending on the place. 
* For those who wants their child to be picked up, we will be asking for a ticket that's good for 30 mins. 
* With picking up the students, we usually use taxi and we will be the one to pay for it.